Logging into Google Classroom
Prior to following these steps please log out of any existing Google accounts you may have signed in. You may need to sign out from within Google chrome itself as shown below.
Using Google Chrome, navigate to stretfordgrammar.com.
You will then be brought to our login screen: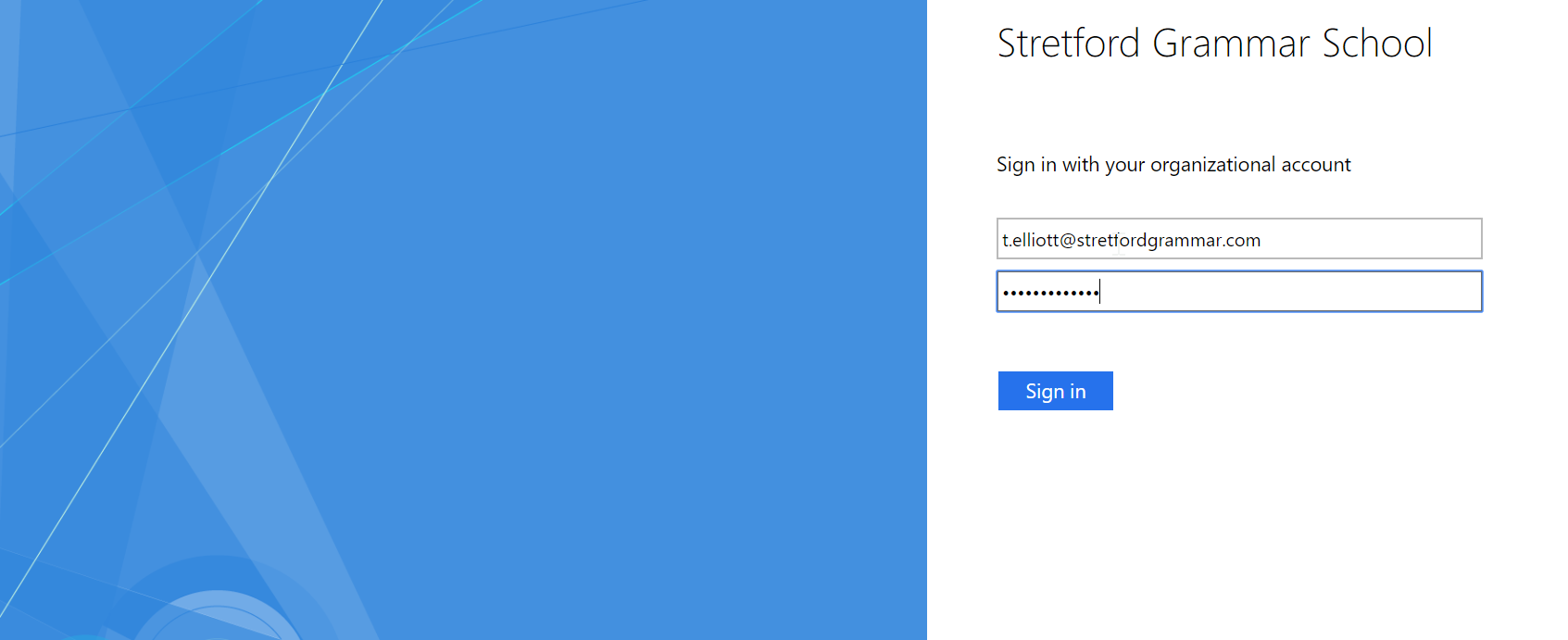 In the username field enter your school username followed by @stretfordstudents.com.
In the Password field enter your usual school password.
You have now logged into Google Classroom and will be able to see your classes.

Skip back to main navigation